UltraTile Fix ProFlex SPES Flexible Tile Adhesive 20kg
From:
per bag when you buy 54 bags
Professional slow setting S1 super flexible wall and floor adhesive. Ultra S1 high flex adhesive has been specially formulated to provide extended workability needed when laying large format tiles and intricate work.
UltraTile Fix ProFlex SPES Flexible Tile Adhesive
White or Grey Slow Setting 20kg 1 Part Adhesive.
UltraTileFix ProFlex SPES is a single part, standard setting, flexible adhesive for wall and floor tiles. It is specially formulated with extended workability, enhanced adhesion and flexibility, making it ideal for areas where slight movement or vibration can occur. Classified as S1 in accordance with EN12004 it has the high level of deformation for greater tolerance to movement. UltraTileFix ProFlex SPES is a polymer modified adhesive which provides enhanced performance and high bond strength including installations subject to moisture. It has extended set properties for contractors who prefer a longer pot life. It is able to take light foot traffic within 18 hours of installation depending upon temperature and substrate.
Ultra S1 high flex adhesive has been specially formulated to provide extended workability needed when laying large format tiles and intricate work. Polymer modified to provide a S1 level of flexibility the adhesive is designed for areas with moderate levels of vibration and surface movement often experienced with wood floors and non-structural walls. Suitable for use with all floor and wall tiles, including ceramic, porcelain, natural stone and all living heat underfloor heating. With the benefit of being a 1 part adhesive the flexibility is already added in so no additives are required. Only water is added to the mix to provide you with an all in one flexible high grab adhesive. This makes it is easy to mix, easy to work with leaving you with a very versatile and a high quality all in one adhesive.
For large orders over 10 bags we offer a bulk discount. Please don't hesitate to contact us.
All our Adhesives and grouts are designed for use by the professional tiler. They are however easy to mix and use so also suitable for a competent DIY enthusiast.
| Key areas of use | Suitable tiles | Suitable surfaces & substrates |
| --- | --- | --- |
| General wall installations | Ceramic | Concrete |
| General floor installations | Porcelain | Sand/cement screed |
| Interior installations | Glass | Plywood overlay (15mm min) |
| Exterior installations | Mosaics | Tile backer boards |
| Wet rooms | Marble | Cement faced fibre boards |
| Domestic showers with tray | Travertine | Anhydrite/calcium sulphate/gypsum based screeds |
| Communal showers | Granite | Tile on tile |
| Swimming pools | Limestone | Firm and stable plaster |
| Electric matting underfloor heating | Terracotta | Plasterboard |
| Piped water underfloor heating | Quarry | Sand/cement render |
| Conservatories | Slate | Concrete brick/block |
| | Resin backed | Hard vinyl tiles |
| | Quartz | Floor grade asphalt |
| | Brick slips | |
Please note that sub floors should be clean sound and free of any loose debris before any tiling takes place. Full instructions are printed on each bag but please note to ensure a good adhesion between the sub floor and floor covering, the floor may require a suitable acrylic floor primer to first be applied. You will find primers in our shop or please do not hesitate to contact ourselves if you have any questions. One of the team will be happy to help.
Delivery
DELIVERY OPTIONS
We offer Free next working day delivery for virtually all products and standard UK mainland addresses. If you are not in a standard mainland address our delivery costs vary according to order size and location. For more information please feel free to send us an email or give us a call on 01803 316060. We are here to help.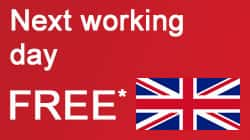 Orders placed before 12:00 pm will be dispatched that day for a next working day delivery to all UK mainland addresses excluding, Channel Islands & Eire on our entire range of heating products.
Trusted delivery partners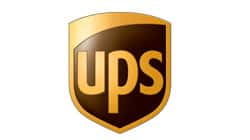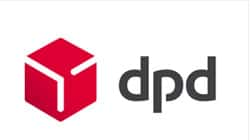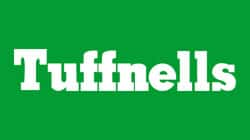 Data Sheet