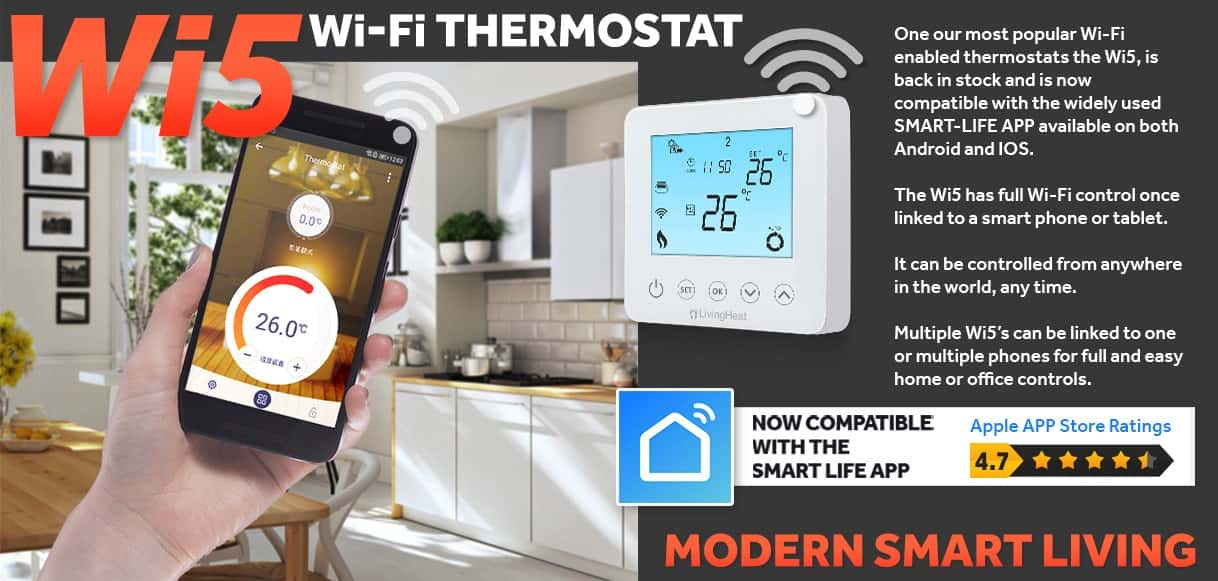 Underfloor Heating Thermostats
When it comes to Underfloor Heating choosing the correct Thermostat is very important and makes sure your heating system works flawlessly. To give you and your home the best heating solution, Living Heat offer a wide range of underfloor heating thermostats to suit all budgets and they range from easy to use manual thermostats to more high-tech thermostats with features such as Touch Screen, WiFi Control, Remote Control and Colour Screens.
With over 20 years experience, Living Heat can provide you with all your underfloor heating supplies, such as thermostats and heating films and mats.
T700 Touch Screen Thermostats are programmable controllers with both air and floor sensors and a large 2.8″ blue LCD screen with smart heating control features. Once installed they will add a stylish modern touch to any room.