Secure Shopping
Shop Safely and securely with Living Heat underfloor heating. Payments are 100% secure and remain confidential.
Lifetime Warranty
Our heating warranties range from 1 year to lifetime warranties, and Living Heat will certainly take care of its customers.
Helpful Advice
Our friendly, knowledgeable staff are always here to help. Providing you with a service that's free and people who are always happy to help.
Free Next Day Delivery
Order before 1 pm for FREE Next Working Day delivery to UK mainland addresses.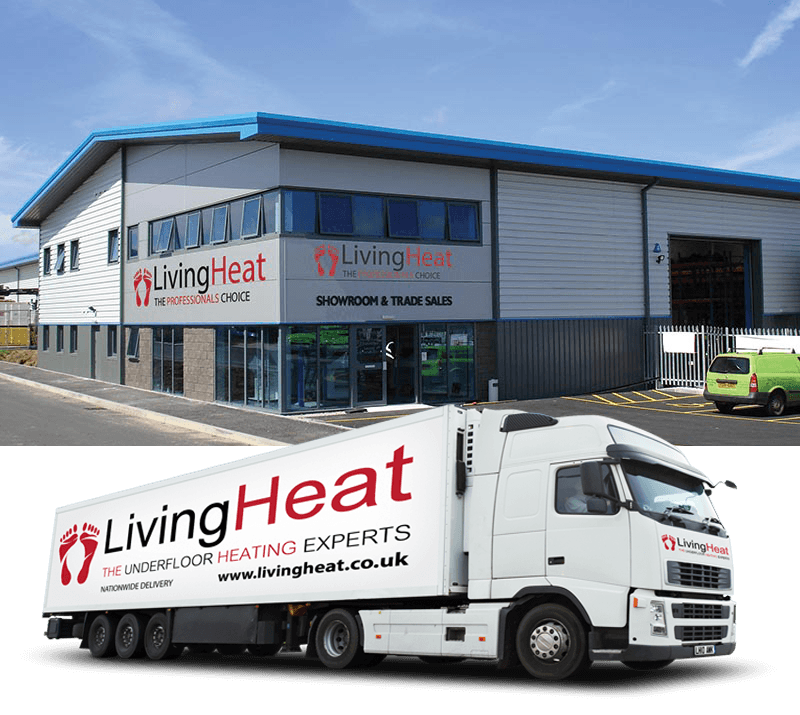 Electric Underfloor Heating
Living Heat Ltd is an electric under floor heating systems specialist. As Part of the THEAKGROUP, Living Heat is the web based side of our business and is located in the South West and distributes Living Heat under floor heating systems throughout the UK and to a growing worldwide customer list.
Although we started way back in 1999 Living Heat is a relatively new addition. It was formed to offer web based sales for our large and growing range of electric under floor heating systems and ancillary products.
Our aim is simple. To offer high-quality electric under floor heating system and ancillary products at competitive prices, backed up with expert knowledge and a highly efficient, friendly and comprehensive service.
We offer FREE technical help and advice on all Living Heat underfloor heating systems and ancillary products to the public and trade alike. If you have any questions or require assistance with any projects you are considering please do not hesitate to contact ourselves. We are here to help.