The newest addition to the Living Heat product range! The underfloor heating thermostat Wi-Fi i8 allows you to control your heating from a mobile phone or tablet. It's also completely self-contained, so you don't need to buy an extra router, this thermostat does it all! Check it out by downloading the IOS and Android SmartLife App. The latest i8 Wi-Fi floor heating thermostat, unlike other Wi-Fi devices, does not require an expensive hub to establish a Wi-Fi connection.
Connection Convenience
The new i8 thermostat connects directly to your phone or tablet etc. and is controlled via Wi-Fi or the Internet, so no additional equipment or complications are required. Once connected, you can invite other phones to connect to the Wi-Fi i8 thermostat, meaning the whole family can easily control the heating.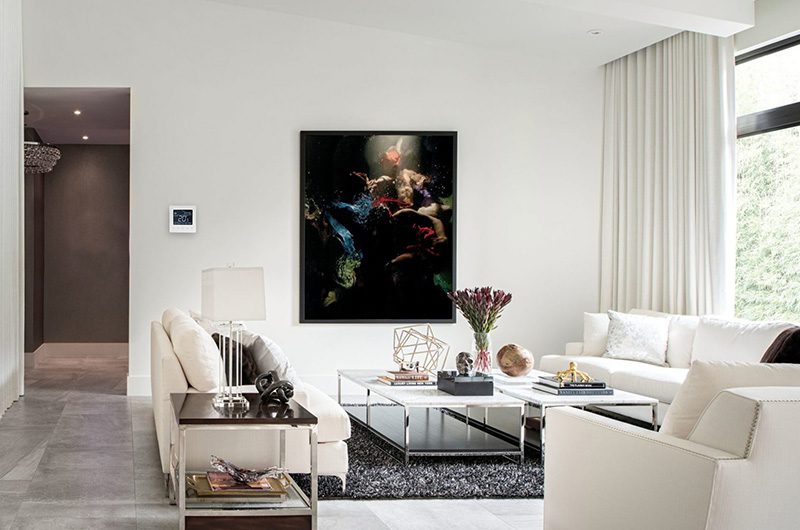 Can they save me fuel and money?
In theory, yes. Google's Nest estimates that UK customers can save between 8.4 and 16.5% of their heating's energy use, Tado estimates up to 31%, while Hive says up to £110 worth at pre-crisis prices.
"Simply being aware of the current temperature and heating history can help you save the most money"
However, in practice it depends on what it replaces, how you use it and how much energy you currently use.
Being able to automatically pause a heating schedule when you leave your home can save considerable amounts of energy if your schedule is unpredictable. Systems that identify when you can turn down the heat and save money without affecting comfort too much can also help.
Simply being aware of the current temperature and heating history can help you save the most money, as turning down the thermostat is still the most effective way of reducing fuel use without modifying your home.
A Connected World is a Smart World
When you couple the i8 Thermostat with the SmartLife App you have a formidable combination providing Smart Heating Control from anywhere in the World. This Wi-Fi-capable thermostat is also compatible with Amazon's Alexa and Google's Assistant and can be controlled using the SmartLife. Available on Android and IOS.
What You Need To Know & The Technical Bits!
A maximum of 16 amps or 3600 watts of heating can be installed onto this thermostat. Larger loads as a result will require either a relay switch. Another alternative is to have additional thermostats installed and split the heating into zones. Also, your heating system should be connected to a suitable residual current device or RCD, from the main fuse board within the property or as part of the underfloor heating power supply.
Read more about the modern i8 Wi-Fi Thermostat
Thank You For Reading
The Living Heat Team