Multimeter for underfloor heating systems and more
A Multimeter is a handy tool that works hand in hand with underfloor heating systems, by allowing you to test all electrical underfloor heating mats and cables. With its ability to test the heating elements for continuity and resistance, it makes fault finding quick and easy throughout the entire process of installing your underfloor heating. This enables you to repair faults easily before the installation process is complete, ensuring the smooth functioning of your underfloor heating system.
In addition to testing underfloor heating systems, Multi-meters have a wide range of other uses. They can be used to test most electrical circuits and household appliances, making it a versatile tool that can be used in various electrical applications. Whether it's testing your underfloor heating system or checking the condition of used batteries, a Multi-meter is a must-have tool for any homeowner or professional electrician.
By using a Multimeter for testing and fault-finding during the installation of your underfloor heating system, you can ensure that your underfloor heating system is installed safely and efficiently. With the added benefit of being able to use it for other electrical applications, it's a valuable investment for any homeowner or professional electrician.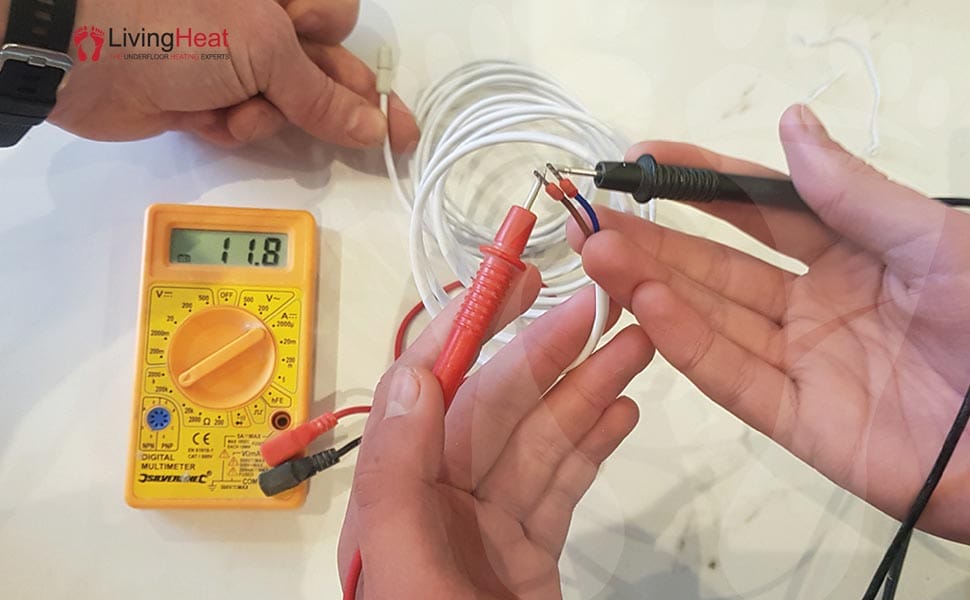 ---
Under Tile Heating Systems
Multimeters can test your underfloor heating systems. Furthermore, gather readings from the heating system. Readings will need to be taken for your warranty return, and the readings conclude that your heating system has no damage or no change during the installation process. And your heating warranties can be granted.