Wetroom Shower Base Tray + Fast Flow Linear Drain
These new Shower Tray tile backer formers are similar in design and quality to our standard shower trays but now with the advantage of having a 'Ready Installed' Stainless Steel Drain, with several Drain Grate Options. Available in the following sizes: 1000 x 1000mm, 1000 x 1250mm, 1000 x 1500mm. Comes complete with a Fast Flow Drain Kit. Choice of 5 different Stainless Steel Drain Options, Including: 'Tile In To' (Option 1)
Information
High Compression Loading, (40 tonnes per sqm)
Completely waterproof
Safe and easy to handle
Easy to cut and install
Greatly reduces heat loss
Speeds up response rate of the heating system
Increases the efficiency of your heating system
Comes with a 'Fast-Flow' drain kit
Shower Drain Option 6
The drain allows for two types of tray a tile-in option and a plain stainless steel option
Pop the clips off the drain using a screwdriver.
STEP 2
Remove all the clips and flip the tray over.
STEP 3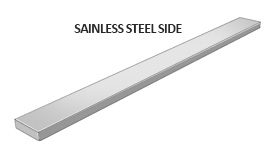 To reveal the stainless steel side.
STEP 4
Add the clips back on.
Installation
STEP 1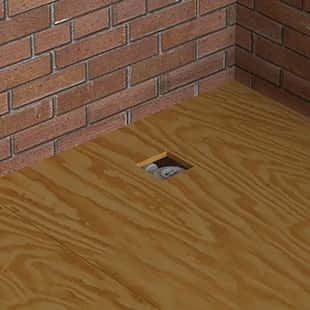 Prepare your floor area and install the drain bowl supplied.
STEP 2
Install shower tray and additional backer boards alongside if required, before tiling. Connect shower tray drain to drain bowl.
STEP 3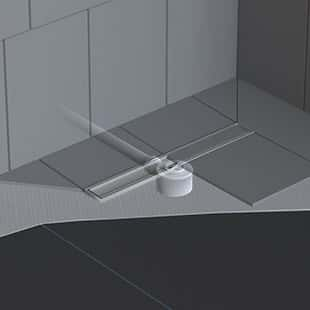 Use a flexible tile adhesive to install tiles as required, and use a good even spread of adhesive. Ensure no excess adhesive enters the drain/bowl.
STEP 4
Once tiling is complete and the adhesive has cured you can commence grouting as required.
Living Heat Underfloor Heating Design Service At Living Heat we offer a free design service to make the whole process a little easier. If you would like a free quote or just a little more information please feel free to get in touch with us at 01803 316131. Our time and advice are free and we can recommend the best underfloor heating system for you.