Description
Underfloor Heating Insulation
Underfloor Heating Insulation boards can be stuck down with the same flexible tile adhesive being used to complete your tiling. We would recommend that you use the 10mm thick insulation boards. However, if you do have any height restrictions, as a result the 6mm hard insulation boards will deflect most of your heat upwards. Increasing both the efficiency and the response rate of your underfloor heating system.
Our hard insulation boards measure 620 x 600mm or 600 x 600mm for 20mm boards, making them super easy to handle. And they have been specially designed for use with our underfloor heating systems. The insulation boards provide a high thermal barrier between the sub-floor and also the final floor covering. For example with tiles. This greatly increases the efficiency of the system and reduces any heat loss. Available in 6, 10 and 20mm depths these insulation boards are designed for use under tile and stone floors, and can also be used under wooden or laminate floors.
Higher Efficiency = Lower Cost
Key Features.
High Compression Loading. 35 tonnes per sqm.
Waterproof.
Safe and easy to handle.
Easy to cut and install.
Greatly reduces heat loss.
Speeds up response rate of the heating system.
Increases efficiency of the heating system.
Not suitable with mosaics.
---
Underfloor Heating & Flexible Adhesive for Underfloor Heating Insulation
Our under tile underfloor heating cables and under floor heating mats can go directly onto this heating insulation boards. Also, our rapid setting flexible adhesives are readily available and are suitable for under tile, underfloor heating systems.
If you have any questions or would just like a little advice please feel free to give us a call our time and advice is free and we are always here to help.
---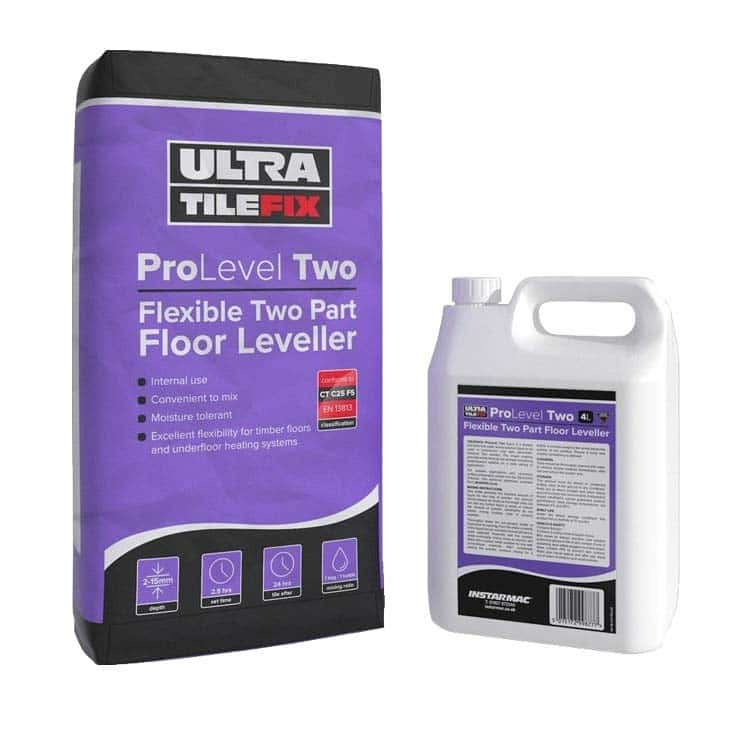 Underfloor Heating Leveling Compound
We also offer levelling compounds which are fantastically innovative. You simply mix the bag and bottle together and it creates the perfect consistency to level your floor. It also has some benefits when laying underfloor heating in that it creates a super even conduction of heat and protects the cable whilst tiling.