Under Vinyl Heating
Living Heat offers a great range of systems for heating vinyl floors. Electric underfloor heating systems are suited for under vinyl floors. The heating system with vinyl should in most cases not exceed 27°C However your vinyl supplier will be able to advise you on this.
There are different types of vinyl flooring that differ in their properties and have specific requirements for an underfloor heating system. These types are Amtico, Karndean, Click Vinyl and Tarkett floor. Always check with the floor manufacturer for the chosen type of vinyl's compatibility with underfloor heating. But these options will allow you to heat almost any floor covering.
Underfloor Heating Mats – 150w
At 150 watts per square metre, the 150w electric underfloor heating mat is designed to be a secondary heat source. However, if more than 80% of the floor area is heated it can be considered a primary heat source. The mats are simply rolled out on the floor and the mesh backing can be cut leaving the cable intact.
XPS Insulation
Living Heat XPS Insulation boards can be stuck down with the same flexible tile adhesive being used to complete your tiling. We would recommend that you use the 10mm thick insulation boards. However, if you do have any height restrictions, as a result the 6mm hard insulation boards will deflect most of your heat upwards. Increasing both the efficiency and the response rate of your underfloor heating system.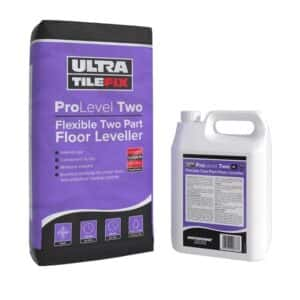 Self Levelling
Self Levelling Compound is a high quality, easy to mix super flexible levelling. Simply add the bottle to the powder and it will create the perfect consistency every time. Suitable for use over wood and concrete sub-floors, leaving the perfect finish that is super hard and durable. The levelling has a quick setting time and the flooring can be laid over within hours of levelling being poured.